Toytles: Leaf Raking, my family-friendly leaf-raking business simulation available for iPhones, iPads, and Android devices, has a new "Personality Injection" update, available now in the Apple App Store and Google Play store!
Version 1.4.4 introduces unique, holiday-specific dialogue for each of your 19 neighbors.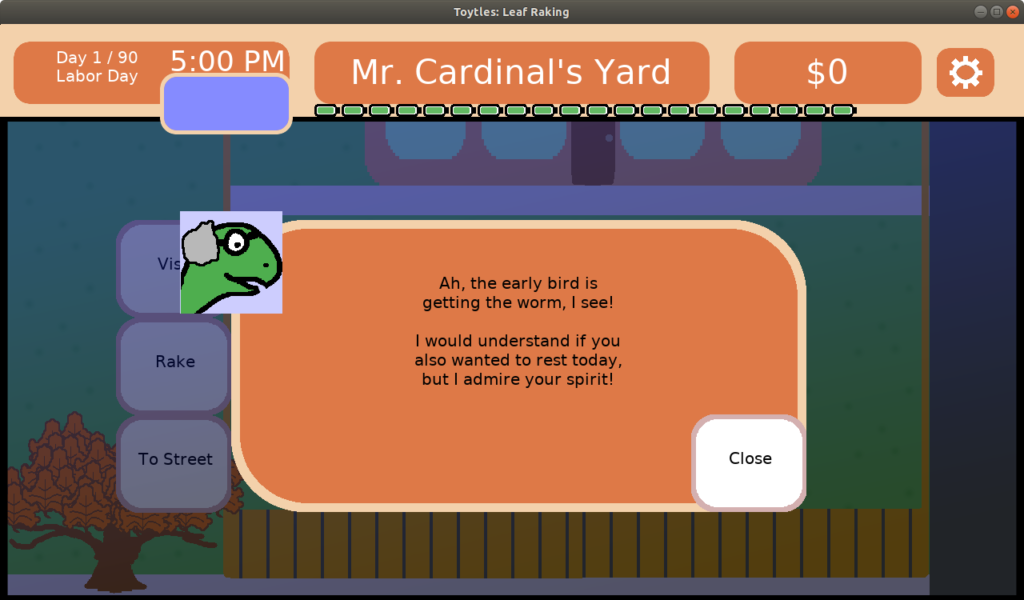 There are currently 6 major calendar events, and when you visit your neighbors, they will have something new to say to you depending on the date.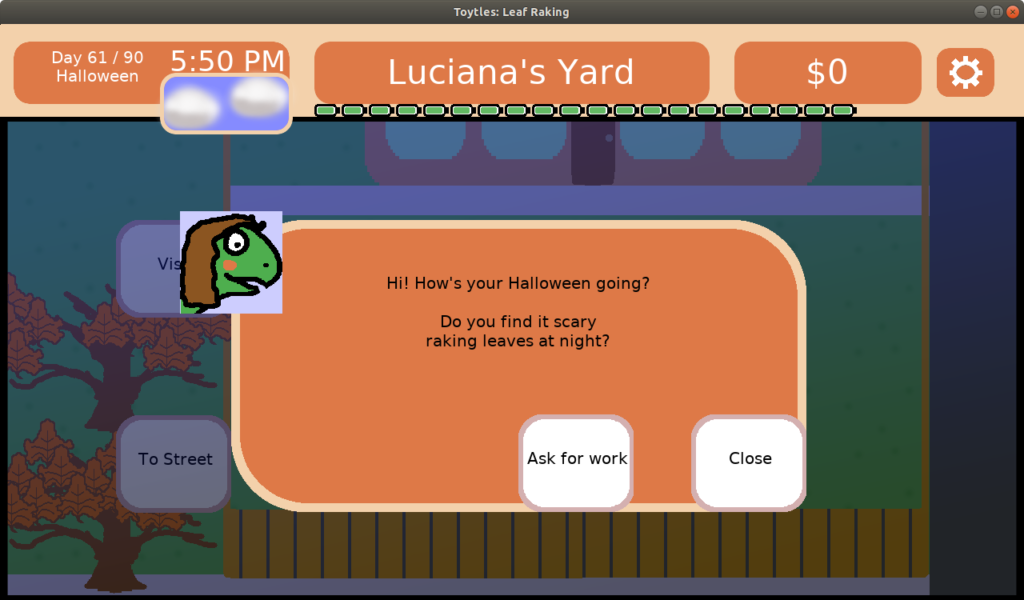 You'll get a better sense of who your neighbors and clients are. Learn who loves being part of a crowd and who loathes a party! Understand who makes the best of a bad situation and who sees the world as glass-half-empty.
Learn which of your clients is cheering for you as you try to earn enough money to buy yourself the Ultimate Item(tm).
Learn more about the game and where to get it at the main Toytles: Leaf Raking page.
—
Get the 24-page, full color PDF of the Toytles: Leaf Raking Player's Guide for free by signing up for the GBGames Curiosities newsletter!