I hope you're having a spooky yet safe Halloween!
If you are into tycoon games, business management games, or economic simulator games, know that there are only a few days left in the Halloween Reverse Sale I'm holding for my leaf-raking business simulation game Toytles: Leaf Raking.
In Toytles: Leaf Raking, you play the role of a young turtle who wants the Ultimate Item(tm), and to earn the money for it, you'll need to talk to neighbors, gain clients, purchase yard bags and upgraded rakes, watch the weather and the clock, and ensure you get enough rest to be able to do the work of raking leaves.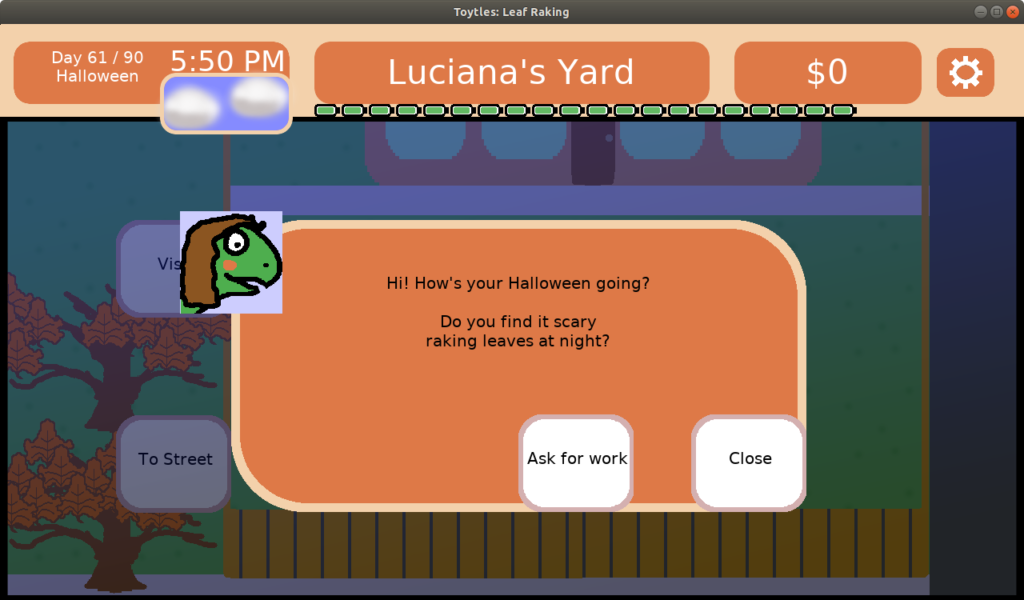 It is available for desktop computers above, or you can get it for your iPhone or iPad or Android device below:
Before winter arrives, can you earn enough to get the Ultimate Item(tm)?
Get the game today and find out!
Learn more about Toytles: Leaf Raking at https://www.gbgames.com/toytles-leaf-raking/.