Available for free now on the Apple App Store and on Google Play, Toy Factory Fixer is a toy factory management game in which you hire and manage workers in order to ship toys by the deadline.
Bad Toys are accidentally getting created by the toy factory's automated machines, and it is up to you to hire workers to separate those toys into parts and reassemble them together into Good Toys.
I have been working on this game for the past year, and I am so happy I can finally release Toy Factory Fixer to the world. I hope you enjoy it.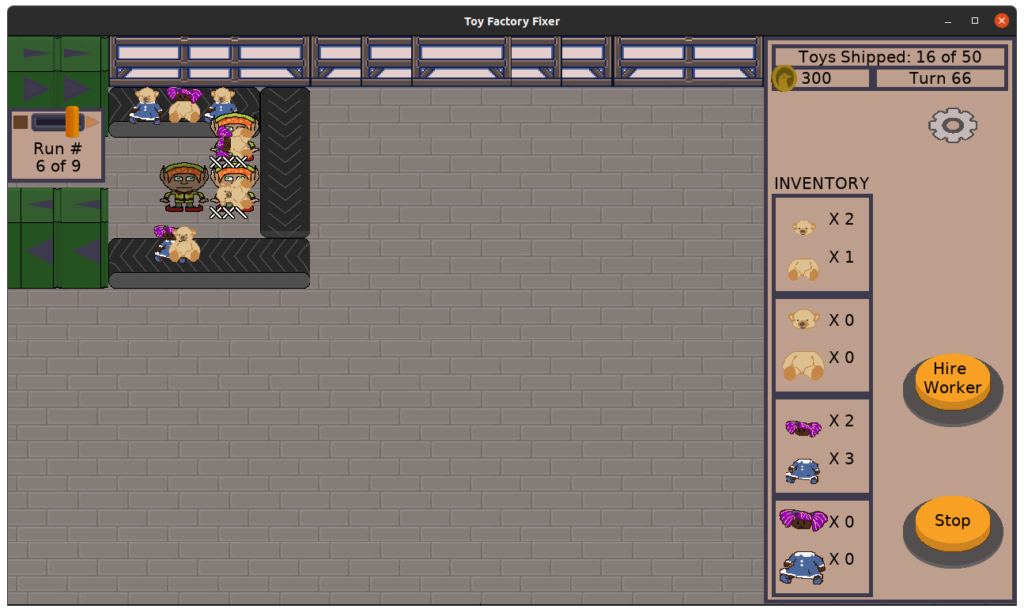 The game features four levels, each with an easy work shift and a challenging work shift. You can also choose to play without a deadline, or for an extra challenge, a hard deadline.
It plays much like a non-violent tower defense game, and it requires more thinking than dexterity.
In fact, you can hit the Stop button to plan your moves, then hit Go again when you're ready, allowing you to take as much time as you need.
You can hire potentially three different worker types, each with their own unique abilities and capabilities, and you'll need to strategically place them along the conveyor belt in order to handle the work.
And again, the game is free. For real.
NO ADS, NO IN-APP PURCHASES, NO INVASIONS OF PRIVACY, AND NO VIOLENCE
Have peace of mind with a family-friendly, ad-free, safe game.
Play the game, and please let me know what you think of it!
Part of the Freshly Squeezed Entertainment line.